Man Born Without Limbs Thanks God For His Talents, Engagement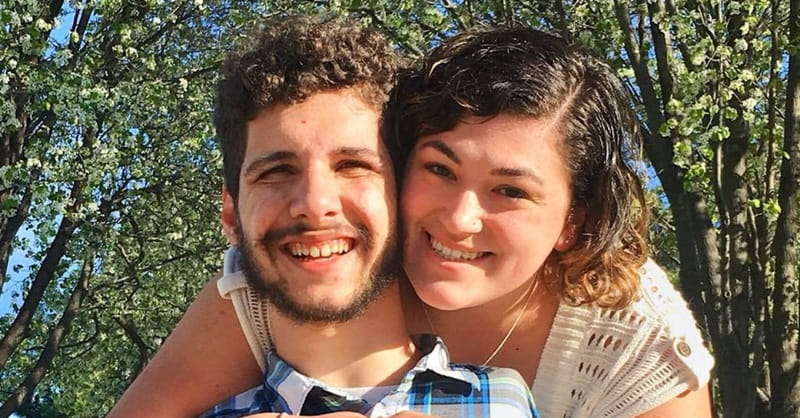 A 24-year-old Utah man born without limbs is thanking God for his talent and gifts and especially for his fiancée – a woman who has had a crush on him since childhood.
"[N]one of this is possible without God's hand in it. By His grace am I able to do any of these things," Gideon DiMeglio told KSL-TV.
DiMeglio was born in 1994 without hands or arms and with feet attached to short legs. An ultrasound had prepared his parents – born-again Christians – for his disability. He was their fourth child.
Soon, though, they discovered his many gifts. He had a big smile. He had an outgoing personality and was a leader among classmates at school. Most of all, he loved to draw – which he does today with his feet. His favorite drawing is of his fiancée, Brittani Salazar, who is able-bodied and has arms and legs.
"I had a little crush on Gideon when I was little, like ongoing, off and on. I was just always the annoying little sister," she told KSL.
As a young girl, she didn't see Gideon as disabled, even though he is in a motorized chair.
"In 9th grade, I think it was … we had to write a paper about someone who we know who had a disability, and I was like, 'I can't think of anyone,'" Salazar said. "And my brother said, 'What about Gideon?' And I said, 'He doesn't have a disability.' It just came out because it was just normal to me."