Filipino President Says He Will Resign if Someone Proves the Existence of God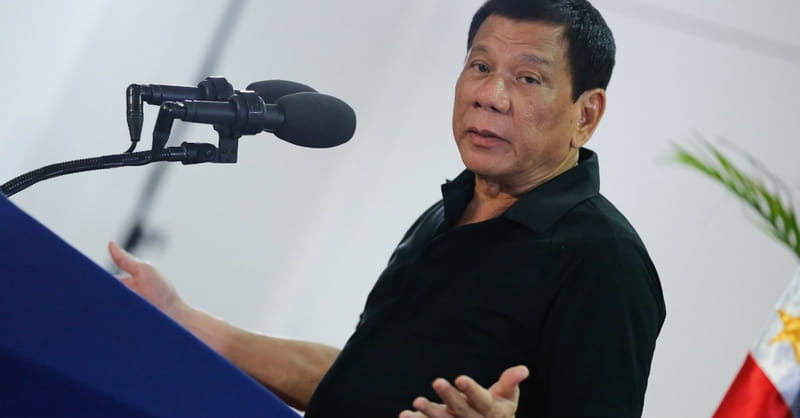 Filipino President Rodrigo Duterte turned up the heat in his feud with the Roman Catholic Church by questioning the existence of God and mocking basic Christian doctrines.
The President's remarks came during a tirade about the church and her doctrines. He said he would resign if someone could prove to him that God existed. The proof he looks for could come in the form of a "selfie" or someone who was "able to talk to and see God." He did admit that some kind of higher power must exist, otherwise, the planets and stars would collide.
His most recent comments came weeks after he angered many by asking "Who is this stupid God? This son of a b**** is then really stupid." Then he opined about the church's belief in original sin. "You were not involved but now you're stained with an original sin … What kind of a religion is that? That's what I can't accept, very stupid proposition."
The President's public comments about religion came after months of feuding between Duterte and Catholic bishops, many of whom have criticized his government's approach to dealing with the nation's drug problem. Police raids and crackdowns have left thousands dead and the bishops lamented that many of the poor who died were counted only as "casualties."
Duterte also claims a long history of disdain for organized religion because of the abuse he suffered at the hands of a Jesuit priest when he was young. He says he believes in God, but rejects any organized religion.