Catholic-Heavy Supreme Court Moves Right as the Church Moves Left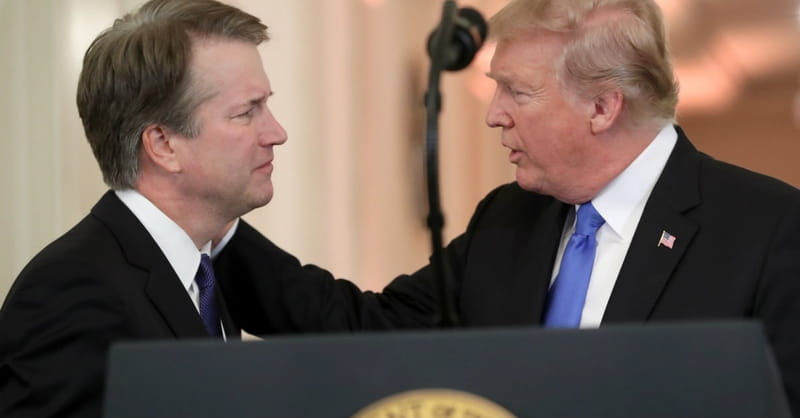 With his nomination of Judge Brett Kavanaugh to replace the retiring Justice Anthony Kennedy, President Trump has succeeded in doing for the judicial branch what he has often failed or neglected to do in his administration: acting efficiently and with minimal controversy to promote conservative principles.
In doing so, the president has also driven the ideology of the Catholics on the court further to the right. Kavanaugh, who early in his career was a law clerk for Kennedy, is a more doctrinaire conservative and is more heavily and outwardly invested in his Catholic identity than his mentor.
Perhaps unintentionally, Trump's efficiency has exacerbated the already heightened angst (or excitement, depending on who's being asked) about the institution's ever more conservative Catholic majority.
For those who aren't keeping scorecards: Among those nominated by a Republican president, Justices Kennedy, Clarence Thomas, John Roberts and Samuel Alito are all Catholic. Fellow conservative Neil Gorsuch was raised Catholic but has more recently attended an Episcopal church. Liberal Justice Sonia Sotomayor, appointed by President Obama, is also Catholic.
Kavanaugh's rise to the high court is welcome news for the religious right of whatever denomination, and a relief to social conservatives who have been put off by Trump's obnoxious speech and behavior but nevertheless supported him in hopes that he would shape the federal judiciary to their liking.
Once wary of Catholics, conservative Protestants have worked with Catholics on shared priorities for decades. They now see the learned jurists of the Catholic right as indispensable allies. With their elite credentials and intellectual grounding, the Republican justices represent a large, sometimes controversial, corps of legal minds the evangelical tradition has not produced on its own.