For Many South Korean Christians, Reunification is a Religious Goal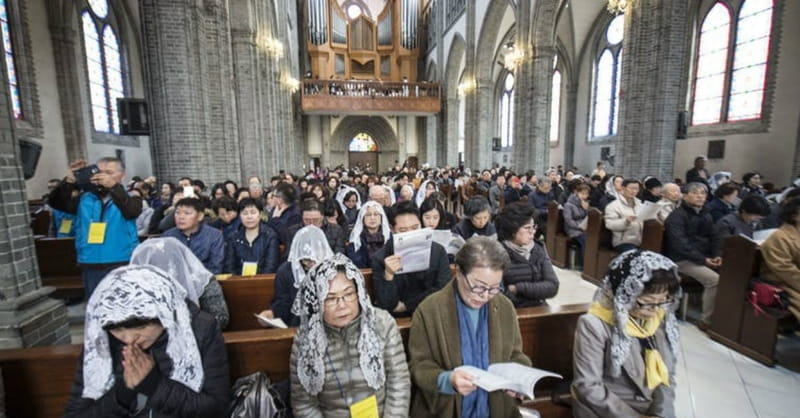 A lot has happened on the Korean peninsula in the last few weeks. South Korean president Moon Jae-in and North Korean leader Kim Jong-un met for the first time; Kim took some serious steps toward denuclearization, and Kim and President Trump agreed to talk, but Trump abruptly canceled the historic meeting. On June 1, however, following a meeting with a high ranking North Korean official, President Trump announced that he plans to meet Kim Jong-un.
I watched these events unfold with interest since two months earlier, I had traveled to South Korea with 12 journalism students to report on ongoing religious, political and cultural developments.
When we landed at Seoul's Incheon Airport, the warm diplomatic tailwinds of the Winter Olympics had thawed relations between the North and South. Kim and Moon would soon meet. And there were rumors of a Trump and Kim parlay to follow.
My students had many questions about the role of religion in the land of K-pop, including Christianity's involvement in either promoting or preventing improved relations between the North and South. Even though half of all South Koreans are religiously unaffiliated, Christianity has had an outsized influence in the country. Many of the world's largest churches are located there, and many South Korean political and business leaders are staunch Christians.
KOREAN CHRISTIANITY
For the first half of the 20th century, Christianity gained little ground in Korea. Confucianism, Buddhism and shamanism persisted despite efforts of Protestant and Roman Catholic missionaries. But after the Korean War, the country's religious landscape changed dramatically.